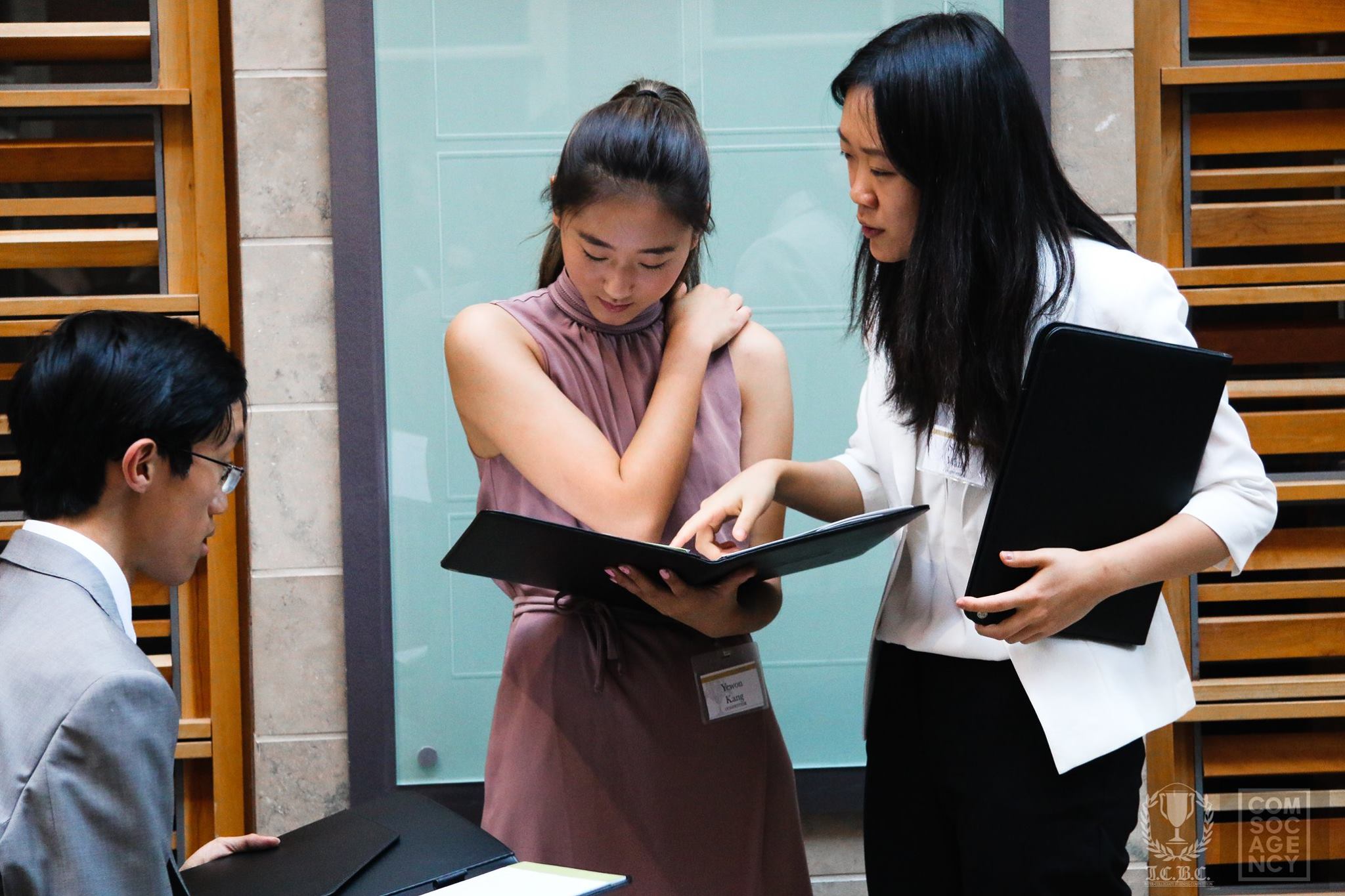 Through an application process, schools are selected based on submitted statements of interest and several other aspects. Successful applicants are directly invited to I.C.B.C. Final Weekend. There is one spot allocated to the International Invitational in the entire competition, with the exception of the Debating event. Email the University Liaison as soon as possible at universityliaison@icbcqueens.com to express interest.
In the fall, prospective competitors begin the I.C.B.C. journey through the Preliminary Round. In this selective process, students must analyze and devise solutions to complex business cases. Once submitted, these case analyses are then evaluated by industry professional judges and the top 6 teams in each event are invited to compete at Final Weekend. Mark down the following due dates!
Participation Confirmation: September 20, 2019
Cases Released and Payment: October 8, 2019
Proof of Enrolment: October 25, 2019
Preliminary Round: October 25 (11:59 PM EST)
Finalist Announced: November 15 (5:00 PM EST)
At Final Weekend, eight competitive events are held over two days, for which competing finalists are given about 5 hours to prepare. After preparing, teams present their solutions to a panel of judges, comprised of industry leaders and sponsor representatives. At the Final Banquet, the top three teams of each competitive event are announced. Mark down the following due dates!
Participation Confirmation: November 22, 2019
Payment: December 31, 2019
Final Weekend: January 16 - 18, 2020